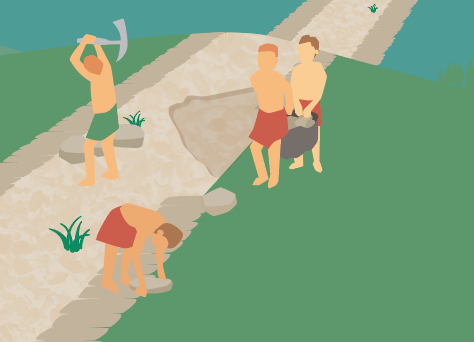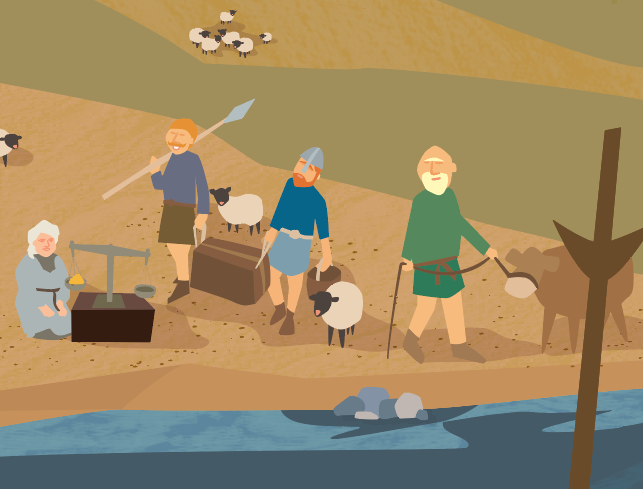 A series of 12 COLOURFUL images
DEPICTING key periods of british history
With such a full history curriculum, it can be difficult to engage children with and teach every period of British history covered. These images have been create to provide a perfect overview of each period covered in the Key Stage 2 and 3 of the national curriculum, from mesolithic to modern day. As wall mounted posters or laminated classroom aids, they are a unique way to engage children with the British history time line.
The main events of each period (as specified by the National Cirriculum).
Context for those events and a glimpse of British life at the time.
Examples of clothing, architecture and landscape from each period.
Highly colourful and decorative images.
A constant bug character to find in each image.
Layers of detail to intrigue and absorb students.
Students learn about key British history periods through the osmosis of passing by an image every day.
Provides colourful and educational art for any any blank corridor or wall.
'Find the bug' is a fun interactive element to draw students in.
Layers of detail mean there's always more to see.
Provoke questions from students.
Great discussion starting point for teaching.
Foamex wall hanging posters: Tough, durable and weatherproof, these boards are perfect for hanging in school corridors. Read more here.
Flexi laminated classroom posters: Printed on heavy paper then encapsulated in plastic, these are perfect for passing round the classroom for student to get a close up look at the images. Read more here.
Other formats are available on request.